The staff at Gullick Orthodontics invites you to come in and discover a wonderful orthodontic experience! Keep reading to find out what makes us one of the best orthodontic teams in Houston!
---
Billie
Office Manager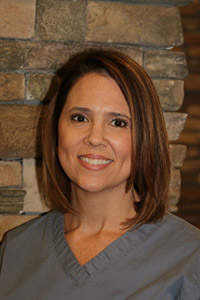 Billie has been in the orthodontic field for nearly 20 years. She is currently Gullick Orthodontics office manager. Billie has been working with Dr. Gullick since 1998: taking care of all patient relations and making sure our office runs smoothly. A certified dental assistant, she also helps in the clinic when needed. Billie enjoys meeting new people, seeing their beautiful smiles when they are finished with treatment and working with the friendliest team around.
Billie has two children, Haden and Avery, and a dog. In her free time, she likes to spend time with her children and friends outdoors, stay active and work out.
---
Christine
Financial Coordinator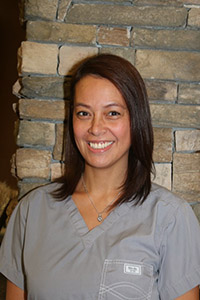 Christine assists our patients with the financial aspect of their orthodontic care, and helps create a payment plan that will fit into any budget. She started working with our team in 2006 and is trilingual, which makes her very useful in communicating with our non-English-speaking patients. She treats each patient like family and is always available to answer your questions and concerns!
Christine and her husband Scott have been married for more than 20 years and have two beautiful children, Pebbles and Jetson. She loves to play tennis and spend time with her family.
---
---
---
Ashley
RDA Certified Assistant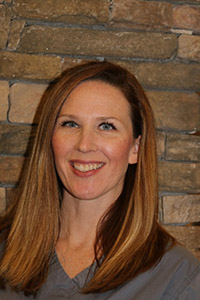 Ashley began her orthodontic career in 2000 and joined our team in 2008. She assists Dr. Gullick and Dr. Batarse with all clinical duties, including putting braces on and taking them off after treatment is complete. She loves that she is one of the first people to see our patients' new smiles without braces. Ashley enjoys getting to know our patients during their time with us and looks forward to hearing updates about school, family and work activities.
Ashley and her husband Matt have two children, Mason and Avery, and a dog named Gertie. Her free time is consumed with her kids' activities, but she does find time for working out. She also loves spending time with family and friends watching the Texans and Astros.
---
Morgan
RDA Certified Assistant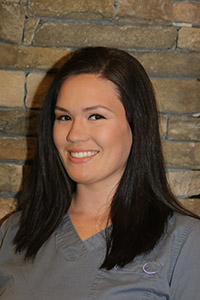 Morgan has been an orthodontic assistant since 2010 and joined Gullick Orthodontics in 2013. She assists with all clinical duties and lab work, including making retainers. Morgan loves working with patients and making their smiles beautiful. She also enjoys our office's family-like atmosphere and being around great people every day.
Morgan has been married for several years and recently had a baby girl named Olivia. She loves to watch football with family and friends, walk her dog Leo and travel.
---
Carla
RDA Certified Assistant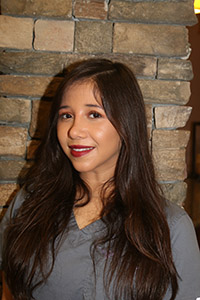 Carla loves working with children and helping them to feel comfortable and welcomed in our office. Carla enjoys the light-hearted atmosphere our office provides, which always includes a lot of laughter. She considers her coworkers her family.
Carla loves spending time with her husband and two dogs, Milo and Sadie. Her hobbies include personal training, working out and watching the Texans!
---
---
Krystal
RDA Certified Assistant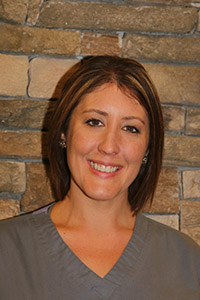 Krystal began her dental assisting career in 2000: working in pediatrics and orthodontics before joining Gullick Orthodontics. In addition to assisting with patient care, she also helps with marketing our practice to the community. According to her, that part is easy, since Dr. Gullick, Dr. Batarse and our team achieve such amazing results for our patients. Krystal enjoys watching the young kids grow up and seeing the beautiful results of their orthodontic treatment.
Krystal is married to Nick and has a daughter. She enjoys spending time with her family, shopping, playing with her daughter and camping.
Reviews from Our Patients
"Dr. Gullick and his staff are awesome!!! Appointment times are convenient and we never wait more than 10 minutes to be seen. I always recommend Dr. Gullick's practice to anyone needing orthodontic care."

~ Shannon C

"Dr. Gullick is very personable and his staff are all great. My treatment took the amount of time that I was told it would take, and my teeth look great!!"

~ Margot L

"I love going to Dr. Gullick's office. Everyone is very friendly. They are always listening to problems or comfort issues from the braces you may have and they are ready to work with you."

~ Karen D

"I like this place because they work hard to keep my smile looking great and everyone there is nice and friendly. Keep up the good work!!"

~ Levi F

"The whole experience is very efficient and the staff is friendly! Dr. Gullick always takes time to ask how his patients AND parents are doing. Plus, my daughter is always excited about going to her appointments. I can't say that about many other doctor visits."

~ Sharry L